Getting started with Arizona Career Pathways is simple:
The first step is seeing if you qualify for our program.
If you qualify, the next step is to fill out and submit our application form.
Then, our staff will contact you to verify your eligibility and set up a 1:1 meeting to get started.
Do You Qualify?
Are you over the age of 18?
Are you a high school graduate or have a GED?
Are you a US citizen or legal resident?
Have you lived in Maricopa County for at least one year?
Is your current income at or below 200% of the US Federal Poverty Level for 2023, according to this chart?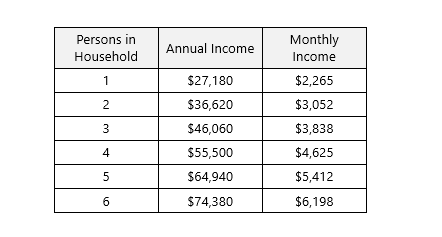 If your answer to each of these questions is YES, then you may be eligible to participate in our program. Please take the next step and apply!
Phoenix Jumpstart Program (City of Phoenix Residents Only)

Arizona Career Pathways (ACP) is partnering with the City of Phoenix and Maricopa Community Colleges on a project that provides individuals with free tuition, monthly stipends, and employment assistance when enrolled in eligible training programs across the 10 Maricopa Community Colleges.
This project is designed to assist individuals whose employment or household income was impacted by the COVID-19 pandemic. ACP is now enrolling and the project will continue through December 2024.
What's Next?
After you submit your application, one of our career navigators will contact you by email — usually within two or three business days — to verify your eligibility and complete some paperwork. They'll also set up a 1:1 meeting with you — by video conference or in-person at our office — to talk about your goals, complete some paperwork, answer your questions, and help you enroll at one of the ten Maricopa Community Colleges.
We look forward to working with you!