Arizona Career Pathways (ACP) is partnering with the City of Phoenix
and Maricopa Community Colleges on a project that provides
individuals with free tuition, monthly stipends, and employment
assistance when enrolled in eligible training programs across the 10
Maricopa Community Colleges.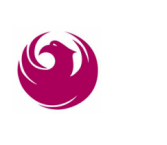 This project is designed to assist individuals whose employment or
household income was impacted by the COVID-19 pandemic. ACP is
now enrolling and the project will continue through December 2024.

PROGRAM REQUIREMENTS
WHO'S ELIGIBLE?
Employment or household income impacted by COVID
Must be eligible for in-state tuition
Must enroll in an approved eligible program at a Maricopa Community College
Phoenix residents eligible for in-state tuition (resident for at least one year)
who have been impacted by the COVID-19 pandemic under one of the
following circumstances since March 2020:
Household income is reduced due to lost wages or reduced work hours
Currently is or has been unemployed
Qualified for unemployment or pandemic insurance benefits
Laid off or furloughed from job
Stopped working to care for a sick household member
Loss of child or spousal support
Stopped working to care for children home from school or daycare
WHAT'S INCLUDED?
ELIGIBLE PROGRAMS INCLUDE:
Career navigation services
Streamlined admission and enrollment
Up to $5,000 for tuition, books, and fees
Up to $500 for training-related expenses
Monthly stipends for the duration of the student's educational program
(up to 6 months)

$1,500/month for students with a dependent that is 13 years old
or younger
$1,000/month for all other students

Employment assistance
Up to $500 for job search expenses upon successful completion
Applied Technology
Behavioral Science and
Human Services
Business, Entrepreneurialism
and Management
Computer and Information
Technology
Education
Health Sciences
Arizona Career Pathways
108 N. 40th Street
South Building, Room 1146
Phoenix, AZ 85034
Staff
Arizona Career Pathways (a 501c 3 organization) is an initiative of Valley Interfaith Project